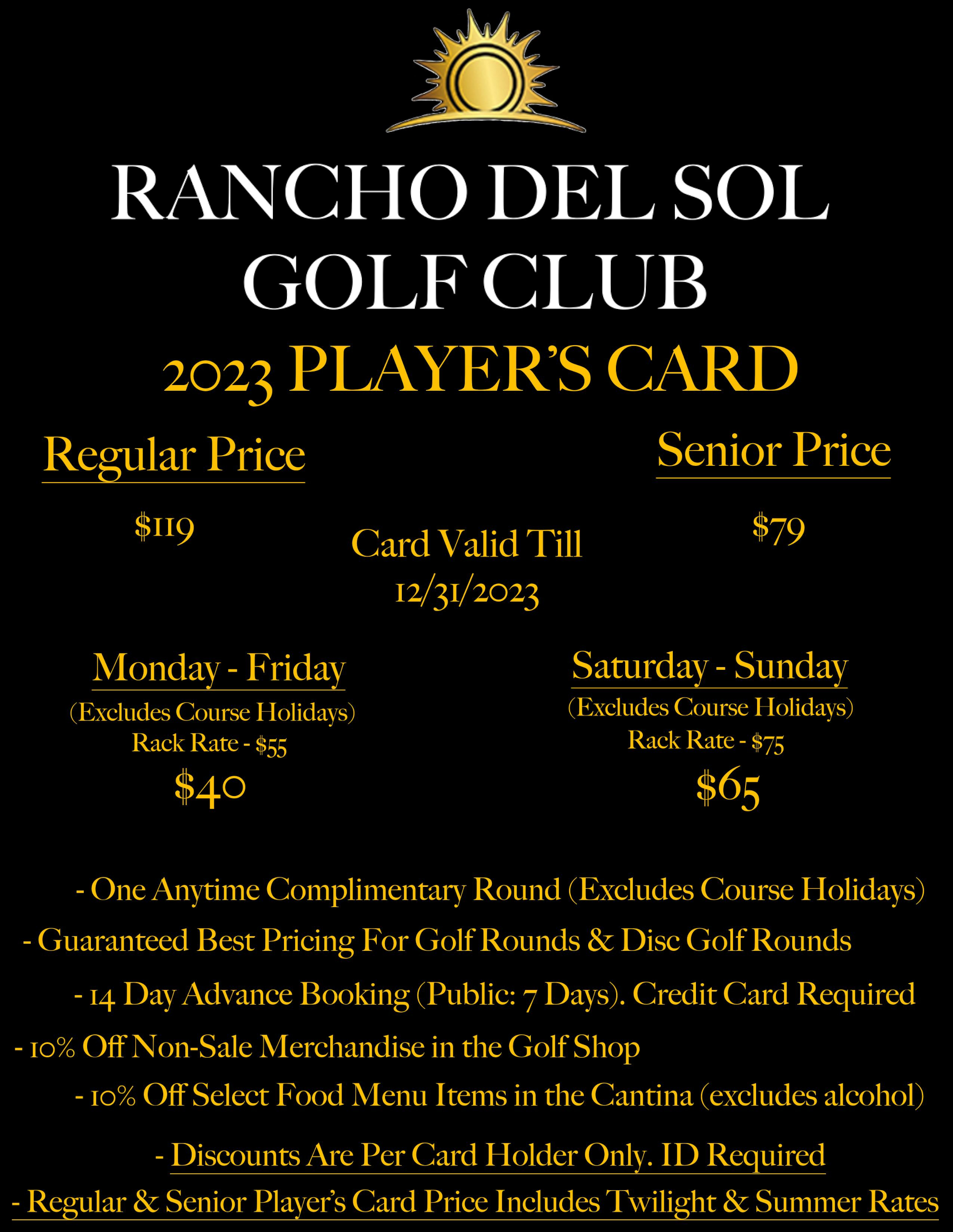 Welcome to Rancho Del Sol Golf Club!
The new gem of the East Inland Empire! A Pete Dye course that has been revamped from a challenging 27, to a more playable but still very exciting 18 hole course. Start on the subtle valley front nine winding between the houses and the lake. Then the spectacular finish on mountain nine, the course ascends into the hills above the houses giving many breathtaking views of the valley and the San Bernadino Mountain range in the distance. A truly historic course with a fresh new feel and look, an experience you can't miss!
Tournaments
Schedule tournaments with our team!
Contact Us
Get in touch with our team!
About Us
Learn about our course!